9943 Allisonville Rd. - 200-1100 s.f. from $300/mo.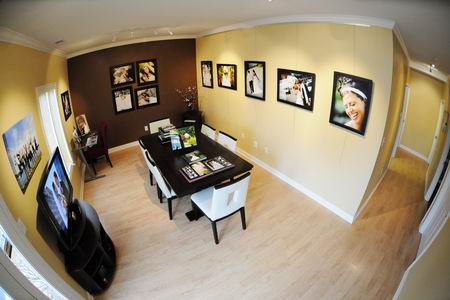 Click the image above for a video tour!
---
Video Tour Description Floor Plan Photo Tour Directions Contact
---
Welcome to a professional setting that feels like home! Whether you are looking to move your business out of the home, downsize an existing business, or establish a professional presence on Indy's affluent northeast side, we have a nice variety of small office space options for you.
The location is great. Just north of 96th Street off Allisonville Road, this building is nestled in a serene setting among a cluster of small office buildings. Yet it is just steps away from a major thoroughfare, and minutes from Indianapolis, Carmel, Castleton, I-465 & I-69. In addition to the existing high traffic, the huge RiverPlace development nearby will bring 1000's of customers and businesses right to your front door in the coming years.
There are three five-room office suites in this building, each with its own private front entrance right off the parking lot. One suite (9941) has two available rooms for sublease, (Leased!) and another full five-room suite (9943) has some rooms available for lease. The full suite has some office furniture, kitchenette, windows in every room, new paint, and more upgrades coming, including laminate flooring like the suite (9941) pictured above.
As the co-owner of the building as well as a business that occupies it, I am always onsite at your service. Please e-mail me at bob@indyvisual.com or call 317.414.8427 if you have any questions or would like to arrange a visit. I look forward to hearing from you!
Bob Ridge
---
Video Tour Description Floor Plan Photo Tour Directions Contact
---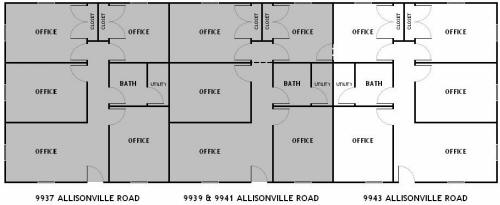 As of April 2009, only the five-room suite on the right (9943) has rooms available for lease. This can change periodically, so please contact us for the latest info.
Click to start presentation or use slideshow controls to go at your own pace.
Clicking on this map image will open the "Contact" webpage of my primary business, which includes an embedded interactive map that will direct you right to our building.
IndyVisual, Inc.